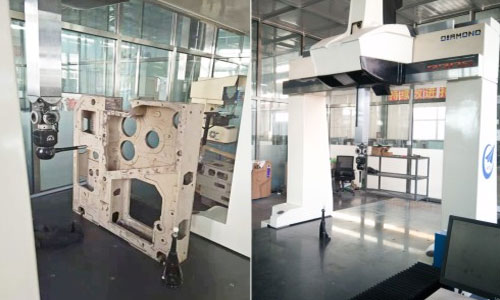 Bearing Heating Assembly
Using professional heating equipment, the bearing is gently pushed onto the equipment shaft by the principle of thermal expansion and contraction, ensuring the installation accuracy of the bearing and the assembly shaft, and prolonging the service life of the bearing.
Painting Shop
In the painting work shop, the company applies leading process of degreasing and rust free,then enters advanced painting line.The coating is epoxy resin.We adopt internationally advanced electrostatic painting device and electrostatic adsorption principle, to ban missed painting phenomenon and comprehensively seamless cover surface of workpieces.All primer, finish coat do drying treatment in order to raise adhesive force of painting. All painting rust free treating of all painting make test of 5% salt spray with 72 hours according to cars surface treatment project.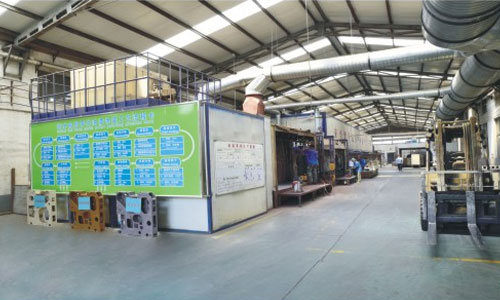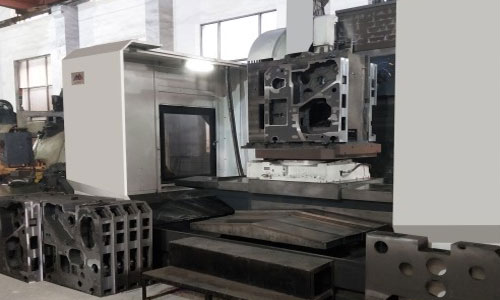 Assembly Line
The company uses the Whole machine assembly line. through the strict quality managemant. fine dilferentiation assembly process flow. with the profession at tool set toraue boaes and muscles is aconnection optimizes product's quality control through whole assembly line's technic. we have the strict requirements about production facility's stabiliy. cost efficiency and quality to ensure whole machine's assembly is qualified byl00%.
Inspection Area
After the loom is assembled, transfer to the waiting area. All machines are tested in this area, and the test time of each car is not less than 8 hours. For a long time, the machine ensures the smooth operation of our looms, which makes the machine quality 100% qualified.